Boiler Efficiency and Safety Specialists
We repair, install and service all brands of boilers and burners. We provide preventative service agreements for annual and customized maintenance tailored to meet your needs. We have the most experienced technicians in the State of Oregon and are able to complete certified inspections meeting WA clean air act requirements. Complete boiler room services including:
Service & Maintenance & Repairs 

Inspections

New Equipment Installations

Pump Repair & Replacement

Exclusive factory representative for Industrial Combustion Burners (low NOx, high turndown, applications for Firetube, Cast Iron and watertube boilers, burner accessories and parts)

Combustion Analysis & Tuning including SWCAA Testing and Reporting

Condensate Receivers/Feedwater Systems

Refractory Installation / Onsite Front and Rear Door Refractory Repair / Throat and Liner Tile

Servicing Burners & Controls of many different manufacturers

Installation of Piping and Auxiliary Equipment

Steam Trap Replacement

Parallel Positioning systems installed using Fireye, Auto flame, Siemens LMV

Energy Efficiency Upgrades

Condensing Hydronic Boilers

Steam Boilers of all Pressures

Process Combustion Equipment and Controls

Modulating and High Turndown Retrofit Boiler Burners

Heat Exchangers 

Heat Recovery Solutions for Boilers and Process Equipment

Expansion Tanks, Air Separation and Hydronic Systems Accessories   

Feedwater Systems and Deaerators

Condensate Return and Recovery systems

ASME Piping & Welding O Stamp Certification (for boiler and process piping)

Steam & Hot Water Piping, Non Code

Flame Safeguard Controls, Water Level Control and Combustion Controls

Safety Checks /

Combustion Analysis

 

Engineering & Designing of Boiler and Process Projects

Boiler Parts

Controls Safety Device Testing (CSD-1)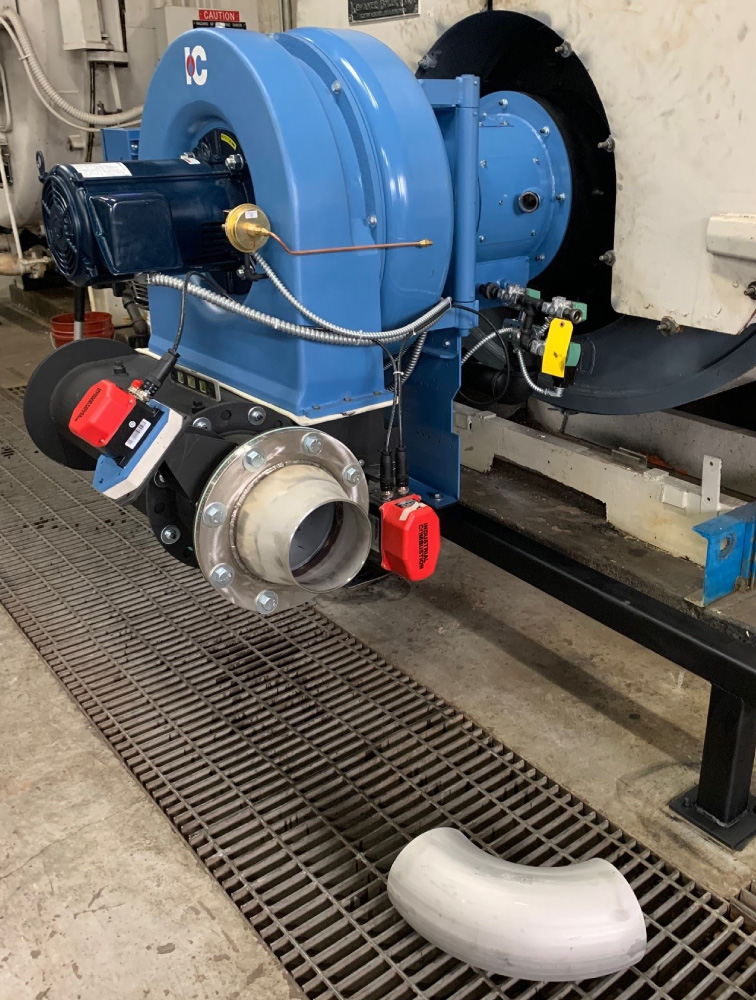 We repair, install and service all brands of boilers and burners.
A.O. Smith

Advanced Thermal Hydronics

AERCO Benchmark

Burnham

Cleaver Brooks/Superior/B & W/Gabriel/Kewanee/Fulton and many others

Fireye/Siemens combustion controls

Gordon-Piatt/IC/Weishaupt/Beckett/Riello/Power Flame Oil and Gas Burners

Hurst

HydroTherm KN

Industrial Combustion Authorized Factory Burner Representative for the Pacific NW

Lochinvar

Power Flame

Ray Oil & Gas Burners

Ray-Pak

RBI

Superior

Weil-McLain
Parallel Positioning and O2 Trim -- Increase Efficiency and Optimize Fuel-to-Air Ratio
Parallel positioning controls help a burner to optimize its fuel-to-air ratio by using dedicated motorized actuators for the fuel and air valves. These parallel positioning controls directly tie into the electronic firing rate control, enabling more efficient and consistent performance. Adding O2 trim helps minimize excess air and keeps the burner from going excessively rich, which leads to inefficient combustion. Among the other benefits:
Parallel positioning saves up to 3% in fuel costs by eliminating hysteresis
O2 trim increases efficiency by up to 2%
Variable speed drive can help save as much as 40% in electrical costs
Parallel positioning (often referred to as "linkage-less" control) is a precise, repeatable method of controlling the flow of fuel and air through a modulating burner. The fuel control valve and air damper are each moved by their own dedicated stepper motor actuators, each of which is electronically controlled by an air-fuel ratio controller.
On the other hand, a "linkage" burner uses a single servo motor to modulate both the fuel valve and air damper which are mechanically connected by a series of adjustable jackshafts and linkage arms. The difference is like how modern electronic fuel injection systems compare to carburetors in automotive engines.
When air and fuel flow are parallel position systems, when these elements are accurately controlled, a well-designed burner can be precisely tuned to minimize leftover oxygen in the exhaust throughout the full turndown range. This leftover oxygen in the exhaust is referred to as "excess air" and is inversely proportional to combustion efficiency. That means that lower excess air means lower fuel consumption.
There are many factors that can affect the net fuel savings realized by switching to parallel positioning controls. A typical estimate would be 3%-5%, although savings of 15% or more are quite possible in certain circumstances. Linkage-less platforms like the Fireye Nexus, Weishaupt W-FM and Siemens LMV are generally known to be safer, more reliable, and require less maintenance over time than conventional burner controls.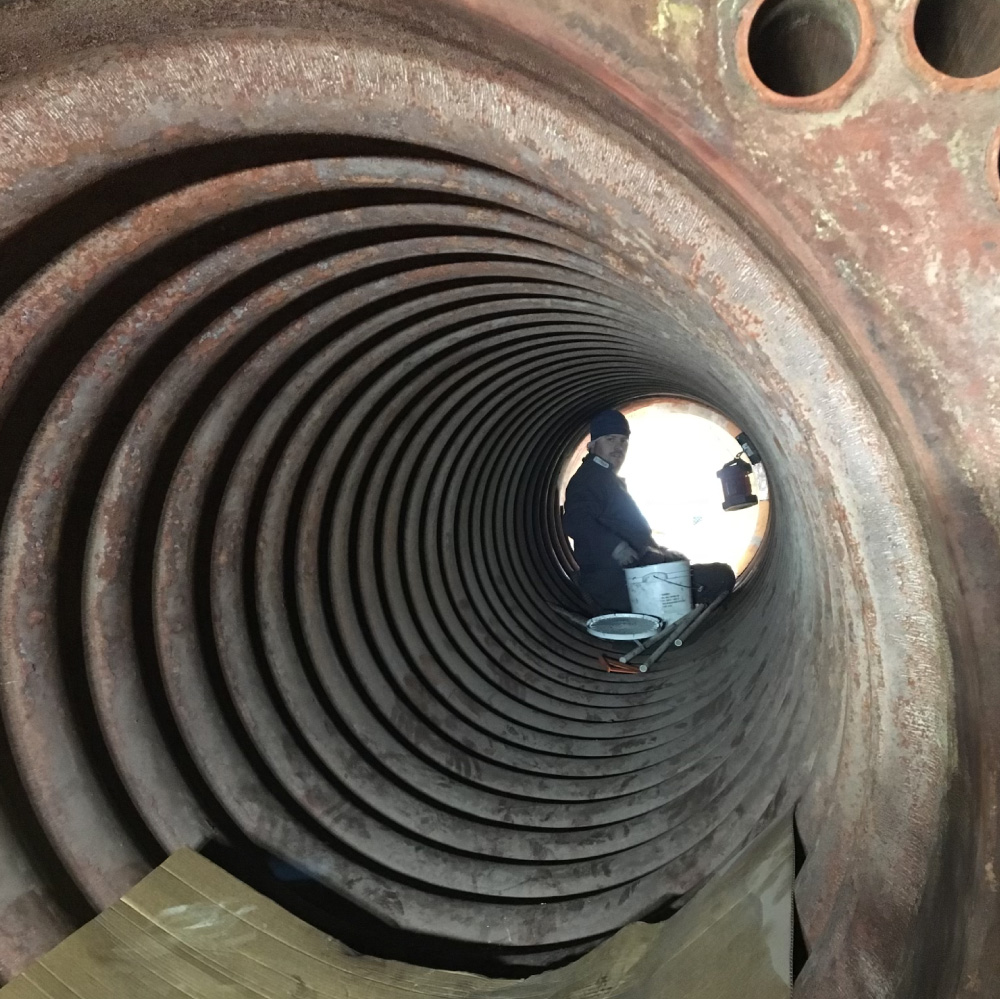 Boilers can be extremely dangerous if not properly maintained, the processes for inspecting them are rigorous and required by law by the state or insurance companies.
The State of Oregon requires that Operational Inspections be done by a State Boiler Inspector or Insurance Inspector. The frequency of inspections varies depending on the type of boiler or pressure vessel. N.C.C. is able to complete certified inspections to meet the state of Washington annual Clean Air Act testing and reporting requirements.
Boiler inspections typically include all internal and external walls and surfaces which are inspected; looking for any signs of leaks, corrosion, overheating, or other structural issues within the boiler. All waterside areas of the boiler are inspected, including blow-down, water connections, and steam connections. All fireside conditions are inspected inside the boiler, including superheaters, deaerators, and economizers. All external trim and control devices are also inspected.
Boiler Operation consists of many tasks to keep a boiler operating safely and efficiently. These tasks include tracking many data points, such as boiler pressure and temperature, boiler exhaust temperature, feedwater pressure and temperature, and boiler and water column blowdown timing. Continual checks should also be a part of any maintenance program, including burner flame for proper combustion, proper operation of control valves for all systems, feedwater tank or deaerator operation and level, water treatment systems, and taking water samples for comparison to recommended chemistry guidelines.
There are other equally important tasks to ensure proper boiler operation that should be performed on a weekly, monthly, semi-annual, and annual basis in accordance with the manufacturers and insurance recommendations. Failure to comply with the equipment manufacturer's recommended maintenance schedule may result in equipment failure due to problem indicators being missed from lack of regular maintenance. Keeping a boiler operator's log helps to ensure all data points are recorded, all checks are performed, and poor performance indicators are addressed.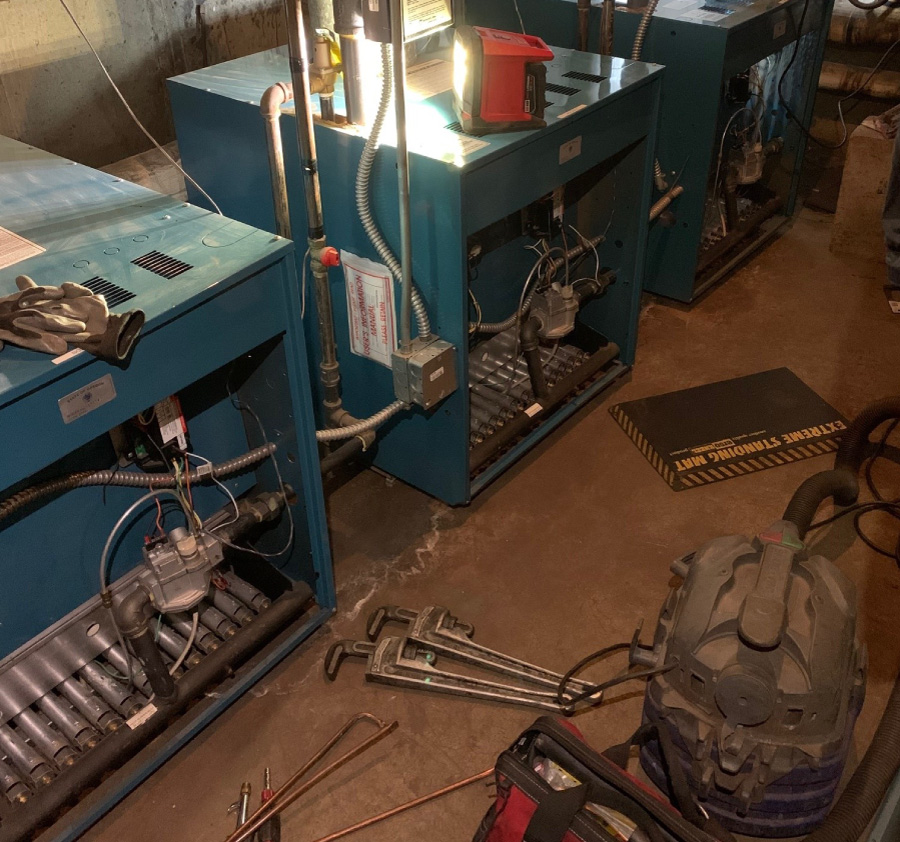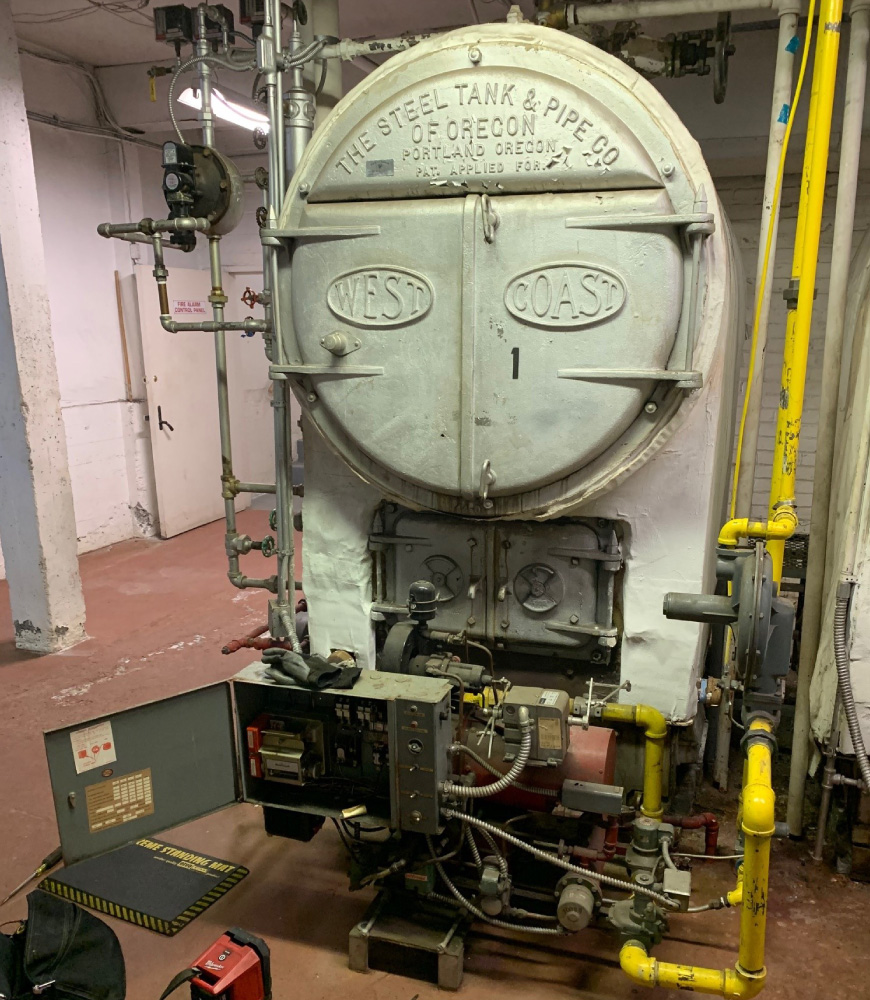 Typical Annual Boiler Maintenance
Every Model and Manufacturer have different recommended annual maintenance procedures.  Our highly experienced and skilled boiler technicians know the right maintenance and frequency for the various types of boilers and different brands.  Whether it is checking for leaks or cleaning condensate traps, our experts have safety first and efficiency as their priorities.
Call us today at (503)656-9205 for the best boiler and burner repair, installation and service in Oregon and SW Washington.